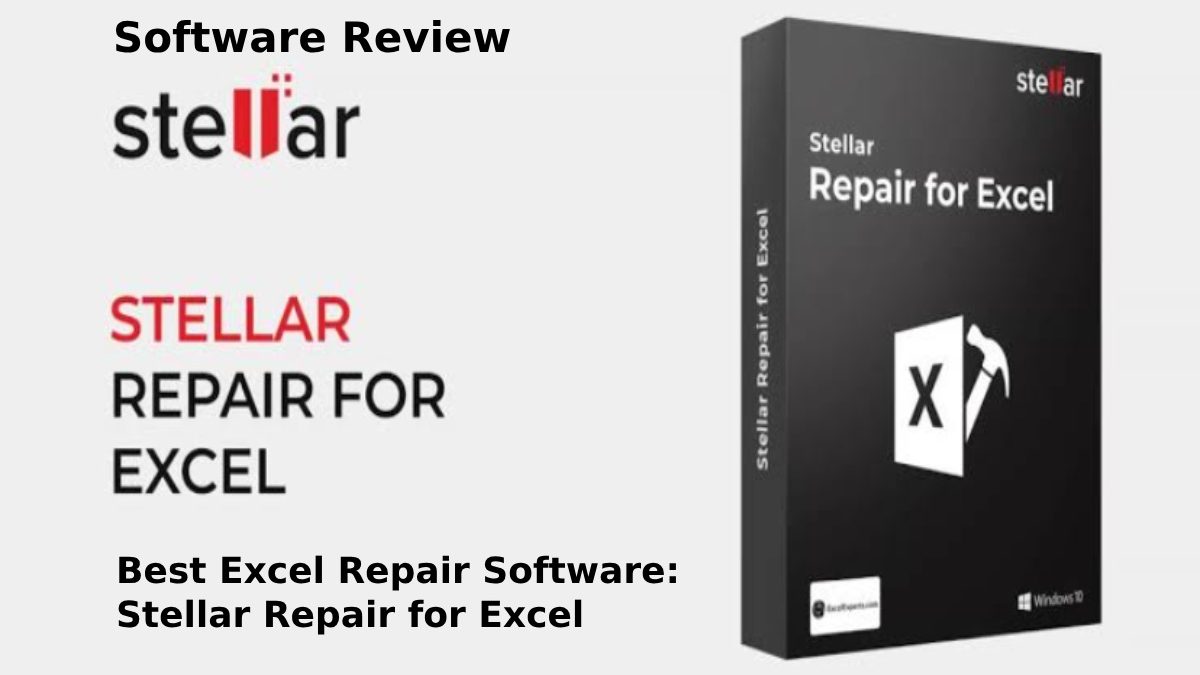 Excel files can get corrupted due to various reasons, such as hardware issues, software conflicts, user errors, etc. When this happens, you may be unable to access your files or may encounter different errors. In this situation, your priority is to repair the corrupt Excel file as soon as possible. This is where an Excel repair software, such as Stellar Repair for Excel comes into the picture. It is a reliable and efficient solution for repairing damaged or corrupted Excel files.
In this post, we will take a closer look at Stellar Repair for Excel and see how well it repairs corrupted files. We will evaluate the software based on its features, ease of use, and overall effectiveness.
When do you Require Stellar Repair for Excel?
If your files get corrupted due to unexpected system shutdown, virus attack, software malfunction, or any other reason, you may be unable to access or open them. In such cases, Stellar Repair for Excel can help you repair your corrupt or damaged Excel files. It recovers all the data from the damaged Excel files, including text, numbers, formulas, formatting, etc. The software can also repair inaccessible Excel files that cannot be opened due to corruption.
Features of Stellar Repair for Excel
Stellar Repair for Excel has various features that can help you quickly and easily repair corrupted files. Some of the key features include:
Repair Multiple Excel Files Simultaneously: With Stellar Repair for Excel, you can repair multiple Excel files simultaneously (in a batch), saving you time and effort.
Preview Repaired Excel Files: The software lets you preview the repaired Excel files before saving them. This helps you to ensure the data is accurate and complete.
Recover All Excel File Components: Stellar Repair for Excel can recover all Excel file components, including charts, cell comments, worksheet properties, formulas, and much more.
Repair Excel Files Stored on External Storage Devices: The software can repair Excel files stored on external storage devices, such as USB drives, memory cards, etc.
Pricing and Editions
Stellar Repair for Excel has three different editions:
Standard Edition ($39)
The Standard edition is specifically designed for repairing corrupt Excel files. Its features include repairing XLS, XLSX, XLTM, XLTX, and XLSM files, repairing multiple Excel files at once, and previewing the repaired file. It supports Excel 2019 and older versions.
Toolkit Edition ($69)
In addition to the features of Standard version, the Toolkit edition (known as the File Repair Toolkit) also repairs corrupted Word, PowerPoint, and PDF files. This version is designed for IT professionals, data recovery technicians, and businesses that need to repair large volumes of these files regularly.
Toolkit Technician Edition ($199)
The Toolkit Technician edition is an advanced version of the Stellar Repair for Excel software that supports the functionality of the previous editions. In addition, it can be installed on multiple systems.
Evaluating the Software
Now let's have a look at the criteria on which we're going to rate this product.
Ease of Use
Stellar Repair for Excel is easy-to-use, with a simple interface. It requires only a few steps to repair the file. Users just need to select the corrupt Excel file, click the "Repair" button to launch the repair process, and then save the repaired file.
Effectiveness
Stellar Repair for Excel is effective at repairing corrupt or damaged Excel files, with a high success rate. The software uses advanced algorithms to scan and repair Excel files, ensuring the recovered data is accurate and complete.
Customer Support
Stellar also provides effective customer service to its users. They offer 24/5 technical support via phone, email, or live chat so users can get support with any queries or issues.
Additionally, the company provides various resources on its website, including user guides, tutorials, and FAQs. These resources can be helpful for users who would like to learn more about the software's features and capabilities.
Final Verdict
We highly recommend Stellar Repair for Excel as a solution for repairing corrupted files. Its features, ease of use, and overall effectiveness make it a strong choice for businesses, financial analysts, students, and anyone who wants to repair Excel files. The cost of the software is reasonable considering its valuable features and effectiveness in repairing the files. If you need a reliable Excel file repair solution, Stellar Repair for Excel is worth considering. On a scale of 1 to 10, we would give Stellar Repair for Excel a score of 9.5 for its effectiveness in repairing corrupt or damaged Excel files.
Related posts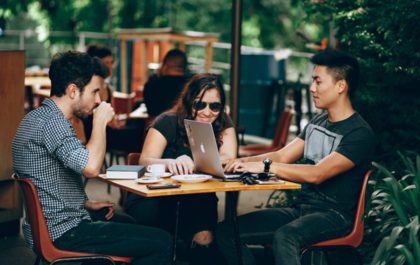 The Rise of Legal Tech Startups: What Law Firms Need to Know
Introduction The legal profession, often rooted in tradition and resistant to change, faces a technological revolution. Legal tech startups are…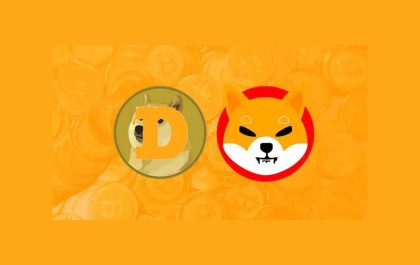 Shiba Inu vs. Dogecoin: The Battle of the Meme Coins
In the realm of cryptocurrency, there has been an ongoing battle between two popular meme coins, Shiba Inu and Dogecoin….